Window Treatments in Belmont, NH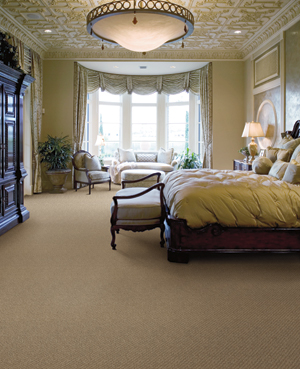 You don't have to overpay for lamps or lights just to brighten up your space and showcase your décor. Use natural light to your advantage and accentuate the design of any room in your home with the help of our stunning collection of window treatments in Belmont, NH. These are the perfect addition for both practical and aesthetic purposes, and we have plenty of options to choose from. Our selection is perfect for those in need of shades to enhance any room that is being renovated. We do everything we can to make your home a destination for everyone you love, including yourself. Our blinds and window treatments, and coverings are available in a broad array of styles and colors that are sure to match whatever approach to design you have in mind. No matter what type of colors and furnishings you have in any room, our selection includes a great match for you:
Drapes
Curtains
Shades
Shutters
Choose from a Collection of Attractive Drapes & Curtains
Make privacy a priority when you install our window coverings in your home. As part of our integrated approach to home décor, our design team can help you select the right window coverings for each and every room. We sell authorized Hunter Douglas custom window treatments, so it's simple to get the major brands and looks you know and love. These types always offer ease of maintenance and designs that are safe for pets and kids. If you're looking to block out or filter the light and increase your insulation, cellular shades are perfect for you. These window coverings contain trapped air and act as a barrier between the room and the surface of your window. They can be made as single, double, or triple cell shades for different effects.
Your custom curtains or drapes may be the focal point of your room and even the beginning of a theme. It's not unusual for homeowners to choose these before even choosing their furniture. Custom-made treatments offer the most choices when it comes to colors, styles, and patterns. You get to create the feel and look that you want for your home, not what the store wants to sell. This means you won't have to keep replacing them and can instead enjoy them for years.
Keep in mind that despite their often interchanged use, custom drapes and curtains are not quite the same. Curtains are lighter, lined fabric that doesn't block out light. These are often see-through and are thus more for decoration than privacy. Drapes are the opposite. They are composed of heavy fabric that censors not only light but also heat and cold. These work very well for privacy in addition to adding a formal look. Both can be a wonderful asset to your home, and we can help you choose which one is best.
Not sure if curtains or drapes are the right choice for you? We also carry a wide range of high-end shades and shutters. These window coverings are able to block unwanted light from entering your home, while providing an eye-catching element to the overall space. You can depend on us to help you determine exactly what option fits your needs and budget.
Stylish Bathroom & Kitchen Window Treatments
Shop our assortment of specially-designed kitchen window treatments and bathroom window treatments to complete the finishing touches of your improvement project. The kitchen and bathroom are two spaces that your family utilizes on a daily basis. The appearance and function of each room is essential to maintaining or improving the value of the home. If you are interested in either of our bathroom or kitchen window collections, consult our store location and meet with one of our window treatment specialists.